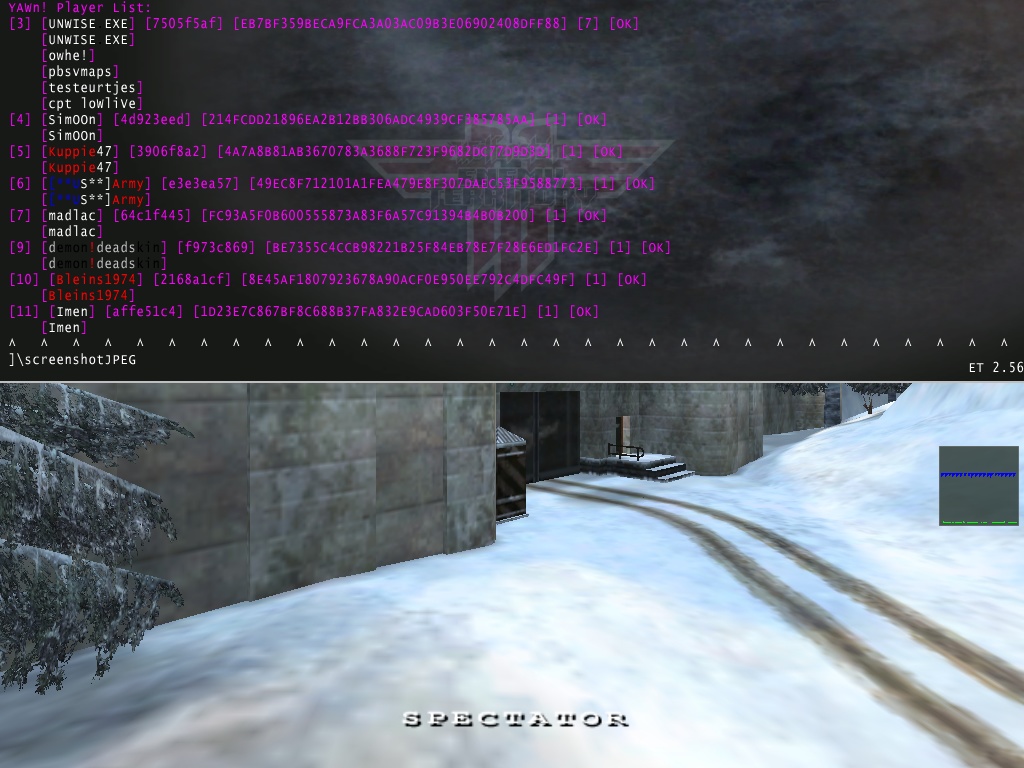 ---
Home of YAWn!
YAWn! has been powered by BOOZZEGAMING a very long time. BOOZZEGAMING - more commonly known as -=[BZZ]=-, BZZ, BooZZe, BZZGAMING or boozze.be - provided server(s), mental support, software support, ideas, help and most of a all, a great time! YAWn! wouldn't have been the same without the engine of BOOZZEGAMING.
Client software
Last release of the client software dates back to 2007. You've been using it ever since? I'm impressed :-).
Special thanks
A special thank you goes to -=[BZZ|TZiek.]=-,
-=[BZZ|Pack]=-, -=[BZZ|BroQ]=-, -=[BZZ|Dis4ea]=-,
-=[BZZ|sil]=-, -=[BZZ|Long]=-, MoV|Eclipse , .xph|frog and [DZM]Moby
Master Ban List(s)
Punksbusted.com has been retired long ago,
pbbans.com
still has juice left. Nevertheless, there will no longer be any synchronization of ban lists.